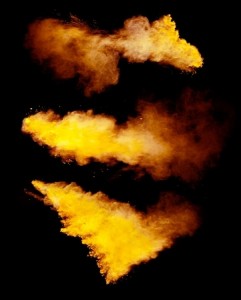 In 2008, 14 people were killed when sugar dust suddenly ignited in a violent explosion at a refinery in Georgia. Two  years after that, a similar incident involving combustible dust in a metal recycling facility in West Virginia killed three workers and injured a contractor.
According to the Chemical Safety Board, 281 dust-related workplace fires occurred between 1980 and 2005. In total, these fires claimed the lives of 119 individuals and injured hundreds more. Perhaps the most troubling thing about the phenomenon of dust fires, however, is that until recently there was very little awareness of the threat that they pose to workplaces.
OSHA is still in the process of drafting regulations designed to reduce the frequency of dust fires in the future. The National Fire Protection Association (NFPA), on the other hand, has released a comprehensive guide on the fundamentals of combustible dust. The NFPA's guidelines focus on helping employers to identify potential threats, and then provide strategies for accident prevention.
These dangerous fires can affect workplaces in a variety of industries including food processing, metalworking, chemical processing and plastics. To prevent dust fires, employers must educate their workforce on the importance of regular maintenance and cleaning tasks that minimize the buildup of particulate material.
Here at Life Safety Consultants, we carry the fire prevention and control devices you need to protect your workforce from harm in case of an emergency. Incidents such as the 2008 explosion in Georgia are stark reminders of the importance of fire safety in the workplace. Give us a call today to learn more about the team at Life Safety Consultants can help.