The Notifier brand of fire alarm systems and products are of the highest quality. Notifier fire systems have provided people with the reassurance that the system will prevent unnecessary accidents and death from fires.
Utilizing the latest technology and advancements made in fire detection, Notifier fire systems have saved hundreds of thousands of lives each year. A properly functioning and maintained system will last for many, many years. Due to the quality of the Notifier fire alarm systems, they can be quite costly. However, the money is well worth the investment to provide superior protection against fires.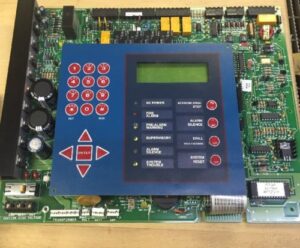 It is unlikely to ever find a fire alarm system that does not shut down or malfunction during its life expectancy. What you can do in this instance is completely repair your system with refurbished parts that suit your exact alarm system without tacking on the cost of a new system.
Notifier systems have been found in any setting and due to their popularity, models change and old systems are discontinued and new systems become available. With the Notifier system, it is not uncommon for the search for replacement parts to be difficult to obtain.
Life Safety Consultants stocks a variety of Notifier parts, including discontinued fire alarm parts. All of the refurbished parts we carry are carefully inspected for quality and to guarantee your system meets the safety standards. Repairing your system with the refurbished parts allows you to save on cost and make a repair with only the parts you need.
For additional information on our Notifier fire alarm system replacement parts, contact us today.