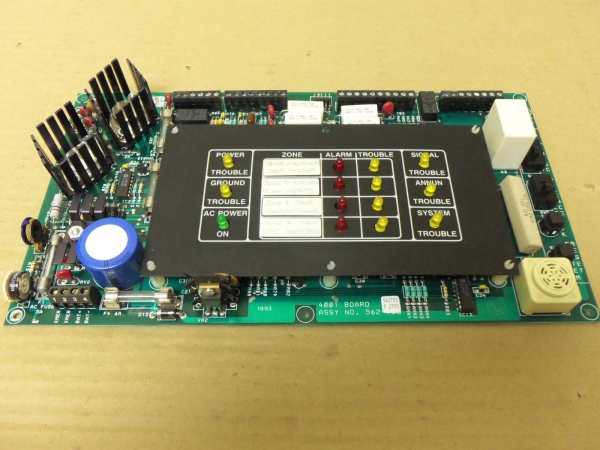 Where you work do you have a commercial fire alarm system installed? Do you know how it works? What makes up a commercial fire alarm system?
Alarm Initiating Devices
There are several components that make up a fire alarm system, starting with alarm initiating devices that detect that there's a fire taking place. Typically, these devices are smoke detectors or heat detectors. CO2 detectors might also be in place, or other sensor triggered devices. In some commercial buildings, you'll find a lever or pull system whereas a person can trigger the alarm by pulling the lever manually. Most systems have several devices to detect fires, and they're spread strategically throughout a building.
Notification Devices
If and when a device notices a fire, then it needs to notify people that there's an emergency. Fire alarm notification devices can include flashing lights, horns or chimes.
Control Panels
What about the "brain" of the system?" This would be the fire alarm control panel which manages data from the different devices throughout the building. The control panel also tells people various information and whether or not there are any errors or maintenance needs. Troubleshooting codes can indicate problems. Some panels may have replaceable circuit cards. Furthermore, if a building is very large, a system might have a remote control and display panel which allows people to check, activate and/or deactivate fire alarms as needed.
"Smart" Systems
Some modern commercial fire alarm systems are built to interact with the entire building if there's a fire. For example, they might be able to hold doors open to allow people to escape and/or close doors to contain smoke in one area.
Back Up Power Supplies
Finally, there's the issue of power. What if there's a power outage? In that case, a fire alarm system will utilize its back-up power supply, which is usually battery-powered and linked to the control panel.
Are you looking for commercial fire alarm replacement parts? Call Life Safety Consultants at 1-888-557-0558.