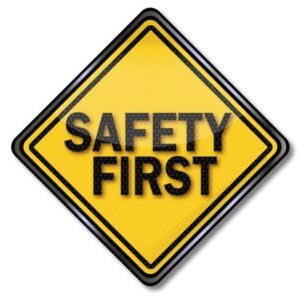 Fire safety is one of those aspects of the daily workforce that should never be redundant.
As time goes on, there will be things you won't need to remind your working staff of as they become second nature.
However, fire is a topic that deserves plenty of attention, and often.
Your employees, both new and seasoned, should have to take part in frequent fire prevention training.
When the industry you are in deals with flammable materials, chemicals, various equipment, machines, and systems as well as staffs a lot of people, fire safety needs to be at the core of training.
How you approach and teach your staff of fire safety plays a large role in the overall effectiveness of training.
Not only are you teaching the basics of fire prevention and safety, you are also showcasing the value of their life to you as the business owner.
Here are some of the top benefits to training your staff on fire safety:
Minimizing the damage in the case of an accidental fire. Teaching your staff how to use a fire extinguisher, fire hose and fire blanket can greatly reduce the cost of fire causing damage.
Proper fire escape plan from regular fire drills. A fire drill is not only for school-aged children. Working adults should know how to safely exit the building in case a fire does break out.
Open up the communication barrier for employees who are nervous or have general questions but have not had the chance to ask them.
At any time of the year or even monthly, don't hesitate to check in with your employees about fire safety and provide them with adequate training.
At Life Safety, our aim is to assist those companies and building owners with their fire alarm systems.
For quality fire prevention products, contact Life Safety Consultants today.