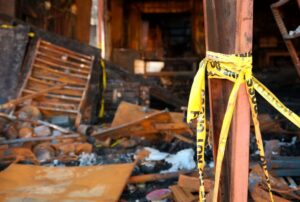 Warehouses can prevent fires from getting out of control by taking simple steps to ensure they're prepared for any potential problems, and by doing maintenance and replacements as needed, especially concerning fire alarm systems.
What Warehouses Need to Prevent Fires
What are the key things warehouses need to consider, in order to help prevent fires from starting and/or spreading? They need automatic sprinkler systems as well as automatic material handling equipment that's made such that it helps prevent the spread of fire. When it comes to hazardous materials in warehouses, since they can be flammable it's important to follow codes specific to each and every one of such materials if they're to be housed, safely, in the warehouse. Furthermore, "no smoking" signs should be posted around the warehouse and there should be zero tolerance for anyone caught smoking where they're not supposed to be.
What are some other things warehouses can do for fire prevention and safety? All warehouse employees– not just some– should be trained on how to use fire extinguishers should the need arise to use them. Also, everyone should know and practice fire evacuation plans. The warehouse managers should be in communication with the local fire department. And, it's also important that trash and waste is managed properly so it doesn't cause a fire or accidentally catch on fire.
Finally, it's important for warehouses to maintain their fire alarm systems. This means making sure they're operating properly at all times, so testing the equipment every week or month or so makes sense. Sometimes batteries need to be replaced. Other times, parts might be missing or broken and need to be professionally replaced.
If and when you're looking for fire alarm system parts, Life Safety Consultants of Palm Coast, Florida, can help– call 1-888-557-0558 for more information. Life Safety carries Siemens and Simplex parts, among others.