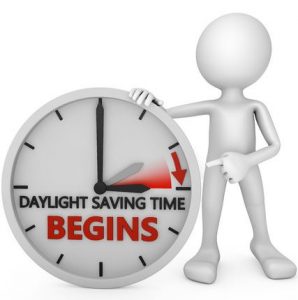 When is the last time you changed the batteries in the smoke alarms in your home? If it's been awhile, there's a chance the batteries could be dead, which would render your smoke alarms useless in the event of an actual fire. Moreover, that could prove to put you and your family in serious danger.
According to the National Fire Protection Association, about two-thirds of the fire deaths that take place in American homes occur as a direct result of smoke alarms that either aren't installed or aren't working properly due to dead batteries or old age.
This year, battery manufacturer Duracell teamed up with This Is Us actor Milo Ventimiglia to bring awareness to this huge problem. On the show This Is Us, Ventimiglia's character met his fate as a result of a fire. So Duracell tapped him to appear in a PSA about the importance of changing smoke alarm batteries on Daylight Saving day, which took place on March 11.
In the PSA, Ventimiglia spoke about why it's so important for people to replace the batteries in their smoke alarms regularly. The PSA was also meant to be a reminder for families to create fire escape plans for their homes.
If you haven't changed the batteries in your smoke alarms yet, now is the time to do it. You should also be sure to test the batteries in your smoke alarms about once every six months. Additionally, smoke alarms are not meant to last forever, and many are only meant to work for about 10 years. If yours is older than that or if it doesn't work properly when you test it, it's time for you to purchase new smoke alarms to ensure they work if a fire ever happens in your home.
Do you need to install new fire or smoke alarms in your home? Life Safety Consultants is here to help you do it. We have a large selection of alarms that can alert you to the presence of a fire and give you the time you'll need to escape. Call us at 888-557-0558 today to order fire alarms.