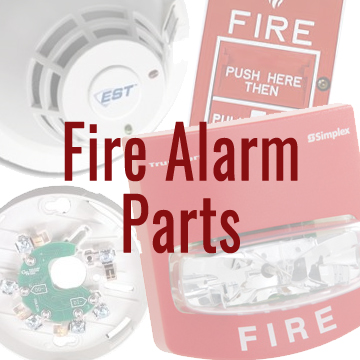 When's the last time you took inventory of your current commercial fire alarm system? Do you know if it's working well or not? Keep in mind that fire alarms can degrade over time and things like dirt, dust and/or vandalism can mess with otherwise good systems.
It's a smart idea to have your commercial fire alarm system inspected, tested and maintained, so you can be ready if ever a fire occurs at your property.
System Age
First, ask yourself this: "How old is my system?" If it's relatively new, under 5-years-old, it should be good. But if it's 20-years-old, it might have reached the end of its functional life and it's time to upgrade to the latest technology. Older fire alarms can be sensitive– things like temperature and humidity can trigger them even when there's not a fire.
Testing
Next, ask yourself if you've checked the system for any problems recently. If not, it's time to test the system, and this includes checking smoke detectors. Make sure batteries and connections are working well. Replace batteries as needed. Does the fire alarm sound work or not? Do sensors need to be calibrated?
If you have numerous zones in your building, test a zone a week to see how your system is operating. Check if fire doors automatically release as they should. Fix problems when they come up, rather than forgetting about them. Check for obstructions around detectors and remove them. Hire a professional to assess your system annually– he or she will be a good "third party" observer to check for correct operations and ask for a certificate of testing as a record that the system has been checked and is "up-to-date."
Commercial Fire Alarm Replacement Parts
Need fire alarm replacement parts or ready to get a new commercial fire alarm system for your business? Call Life Safety Consultants at 1-888-557-0558 for more information.