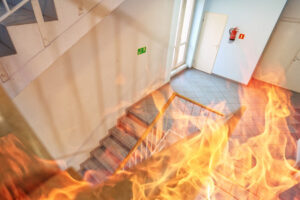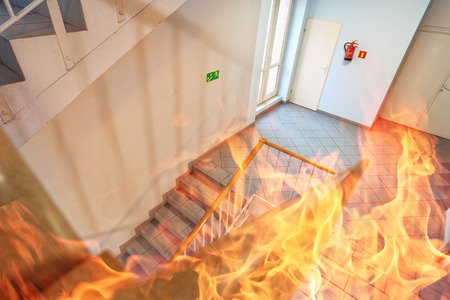 Every year, there are almost 100,000 commercial fires that take place throughout the U.S. These fires result in hundreds of deaths, thousands of injuries, and billions of dollars' worth of damage on an annual basis. If you own a commercial property, preventing fires from starting and spiraling out of control should be of the utmost importance to you. Here are several ways you can do it.
Install and maintain fire extinguishing equipment.
The vast majority of commercial fires start in kitchen areas. It's relatively easy to stop them from spreading if you have fully-functioning fire extinguishers in place. Install fire extinguishers throughout your commercial property and maintain them so that they're always in good working condition. Train your employees on how to use them, too, so that they'll know what they're doing with them if a fire ever breaks out.
Put fire alarms into place and test them regularly.
Installing a fire alarm in a commercial property might seem like common sense. But you would be surprised by how many commercial building owners either don't take the time to install fire alarms or don't test them to make sure they're working. The last thing you want is for a fire to start and your fire alarm to do nothing at all because of something as simple as dead batteries. Put a fire alarm into place and test it on a regular basis to make sure it works.
Hook up a commercial fire sprinkler system.
If you have a large commercial property, it might be tough to stop a fire from spreading throughout it with fire extinguishers alone. But a commercial fire sprinkler system can put out fires quickly before they have a chance to spread. They can reduce the number of deaths and injuries that occur during a commercial fire and stop millions of dollars' worth of damage from being done.
Does your commercial property have the right fire alarm installed inside of it? If not, Life Safety Consultants can help you change that. We carry a large selection of fire alarms products, including options from Simplex and Simens that are perfect for any commercial building. Call us at 888-557-0558 today to see what we have in stock for you.