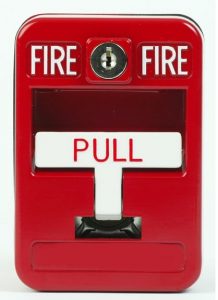 Perhaps the most important part of owning a business is making sure employees and customers are safe inside your commercial building. You always want to hope for the best while preparing for the worse, especially when it comes to protecting your building from fire. Here are the things you should make sure your building has in place.
Reliable Fire Alarms
Ultimately, you want to inspect fire alarms routinely, and make sure your system is always working and ready to save lives should the worst case scenario happen. If you have a good, reliable system in place but need replacement fire alarm parts, Life Safety Consultants has a vast inventory of them.
Fire Sprinkler System
Having an automatic fire sprinkler system provides a host of benefits to businesses, and are especially useful (if not required) in certain industries. Sprinklers will greatly reduce smoke and heat should a fire present itself, limiting the amount of property damage that would incur, and more importantly, safeguarding building dwellers by quelling the fire and stopping its spread.
Bright Signs And Fire Extinguishers
Lastly, you'll want to make sure that people can find and see exit signs and emergency lights if a fire is to break out. Between the smoke and complete disarray a fire causes, you want people to be able to find the nearest exits and know where to go, especially if it's someone who is unfamiliar with where to go.
In addition, you should have strategically placed fire extinguishers throughout the building, since they can help prevent a small fire from turning into a bigger, more tragic one.
Those are just some of the ways you can protect your commercial building from fire. If you need help selecting the right replacement fire alarm parts for your company, contact us today.