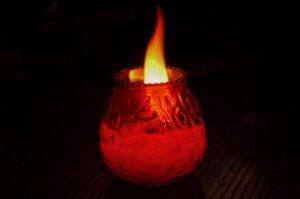 When the temperature goes down in the wintertime, the chances of a fire breaking out in your home go up. According to the National Fire Protection Association, you are more likely to have a fire in your home in the winter than at any other time of the year. There are a number of reasons for this. Here are some ways you can prevent a fire from starting in your home this winter.
Get your heating system inspected before winter begins.
When is the last time you had someone come to your home to inspect your heating system? It's been far too long for many homeowners, and if your heating system isn't working properly, it could lead to a fire. You are going to need to rely on your heating system all winter long and it's going to be running a lot, so make sure you have it inspected before you start using it regularly.
Avoid lighting candles inside of your home.
Around the holiday season, many homeowners use candles to decorate their homes. Some also use candles at other times during the winter to provide more light once it starts getting dark outside. Candles are a huge safety concern, though, and they could start a fire in the blink of an eye if they fall over or are placed too close to curtains or other potentially flammable objects. Steer clear of using candles to bring your fire risk way down.
Dispose of your Christmas tree properly once the holidays are over.
If you have a dry Christmas tree in your home with lights on it, you are basically asking for trouble. Dry trees can spark fires and cause them to ignite very quickly. So once the holidays are over, you should remove your tree from your home. It will prevent the tree from causing a fire in your house.
In addition to taking these steps this winter, you should also check your fire alarms and replace them if they are old. Life Safety Consultants can supply you with new fire alarms that will alert you to the presence of a fire in your home. Call us at 888-557-0558 today to order one or more for your home.