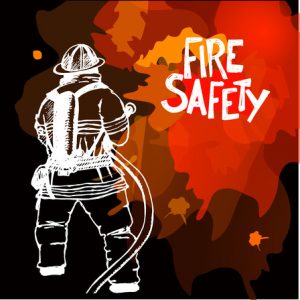 Every year, the National Fire Protection Association holds Fire Prevention Week sometime in the early fall. The mission of Fire Prevention Week is, as its name would suggest, to bring awareness to the ways in which Americans can prevent fires from breaking out in their homes and businesses. The NFPA also takes things a step further by coming up with a unique theme to really drive their message home.
The 2018 theme is: "Look. Listen. Learn. Be Aware. Fire can happen anywhere." The NFPA came up with this particular theme because they feel as though some Americans have become complacent when it comes to preventing fires. Fortunately, the number of fires that take place in the U.S. annually has gone down in recent years, due in large part to initiatives like Fire Prevention Week. However, unfortunately, that has led to some people getting lazy as far as preparing themselves for the possibility of a fire in their home is concerned.
The NFPA is trying to change this by using this year's Fire Prevention Week theme to encourage people to do three things.
One, they want people to look around and pay closer attention to places around the home where fires can start, like in the kitchen and in areas where flammable items are kept.
Two, they want people to listen out for the sound of smoke alarms in their homes and be ready to act when they hear them going off.
And three, they want people to learn at least two ways to get out of every single room in their home during a fire. The NFPA believes that by looking, listening, and learning, people can prevent fires and protect themselves in the event that one breaks out.
Life Safety Consultants can help people make the most of the latest Fire Prevention Week theme. We can supply you with fire detectors and smoke alarms that will make your home even safer than it is now. Call us at 888-557-0558 today to order any of our excellent products.